Production and sale of all kinds of Screws Bolt and Nuts
Online store selling bolts and nuts and fittings with all kinds of bolts and nuts with standard and customized sizes, production with iron, steel, dry, brass and other materials for the country's industries.
Production and manufacture of all kinds of iron, dry, steel, brass screws with first-class materials required by the country's industries
Plating services
Hot, cold and dichromate galvanized coating for bolts and other industrial parts
Sales and export
Export and sale of all kinds of bolts and nuts and fittings in wholesale and retail
Our stats in the bolt industry
Our experience is our pride
Connections are the most important part of all small and large industries in the country, knowing them can be a very useful guide for engineers and manufacturers.
In English, screw or bolt is a method and means of connection that is spirally threaded and usually made of metal. Although in Farsi only the word screw is used for different types of this piece, in English they usually distinguish between Screw and Bolt.
Although there is no accepted difference between a BOLT and a SCREW, a BOLT usually refers to a bolt that passes through a hole and is locked on the other side with a nut, while a SCREW refers to a screw that usually They don't have nuts. It closes by itself and is often used together with wood or plastic. In Persian language, sometimes SCREW is also called automatic screw.
A nut is a piece in the form of a round or polygonal ring whose hole is ribbed. Nuts are auxiliary fasteners for screws to tighten the screws in the direction of twisting. The so-called nut and screw are connected with the female and the male. The thread and ribs of the screw must have a special fit with the thread and ribs of the nut to cause the correct rotation of the screw inside each other. Nuts are usually made of steel, iron or other metals, but plastic nuts are also made for plastic screws.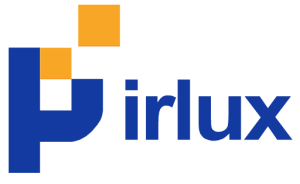 A specialized center for the production, sale and export of bolts and nuts with customized materials and sizes
Production, sale, import of all kinds of bolts and nuts, hexagon, drill head, square, flat, washer, anchor bolt, U-bolt, stud bolt with different sizes suitable for use in oil, gas, petrochemical industries. , power, road building and other industries
Companies we were proud to cooperate with
Contact us to place a purchase order and inquire about the price of bolts and nuts